This figure, sculpted by Gael Goumon, is my version of the Third Coolminiornot competition miniature.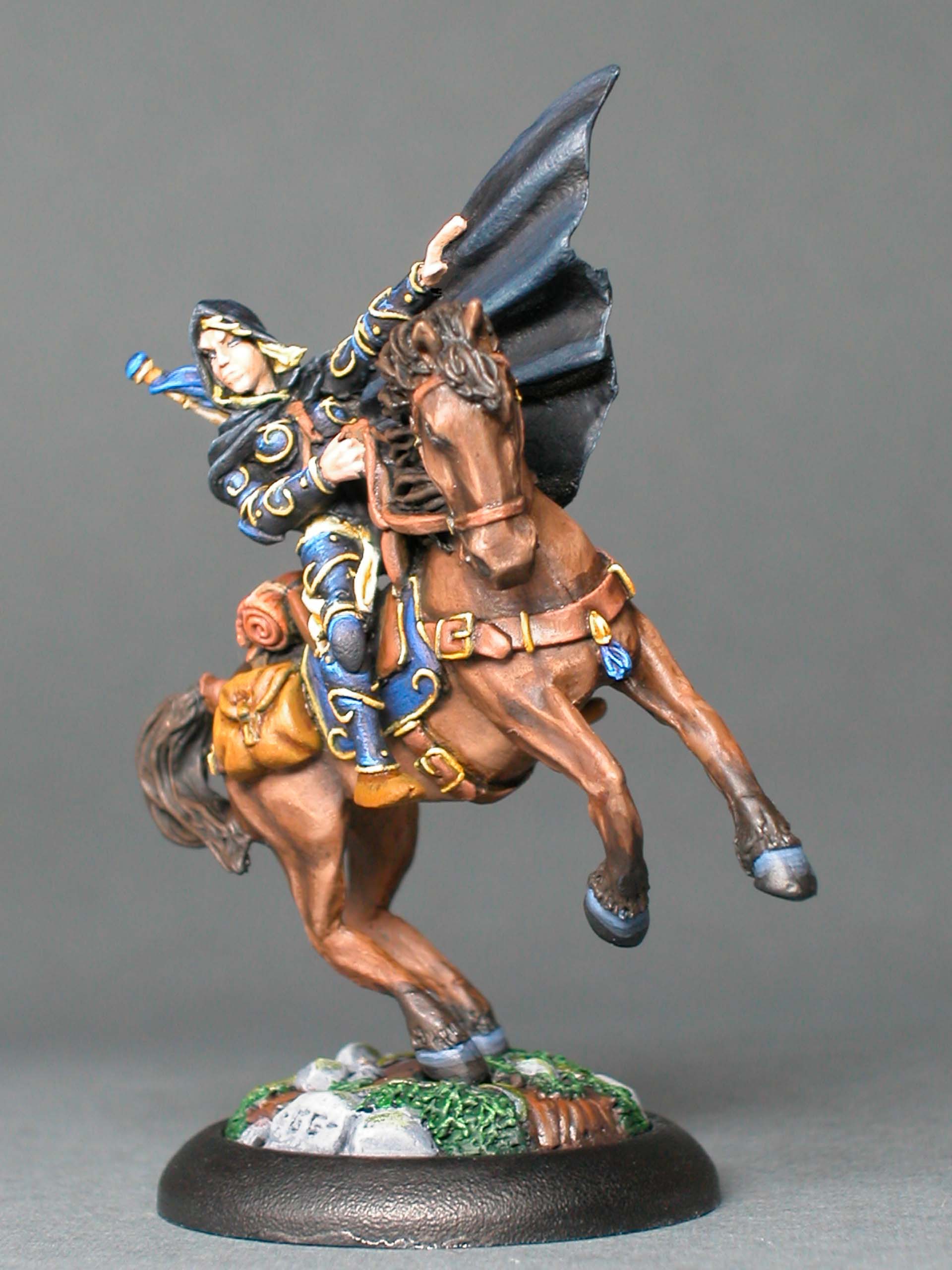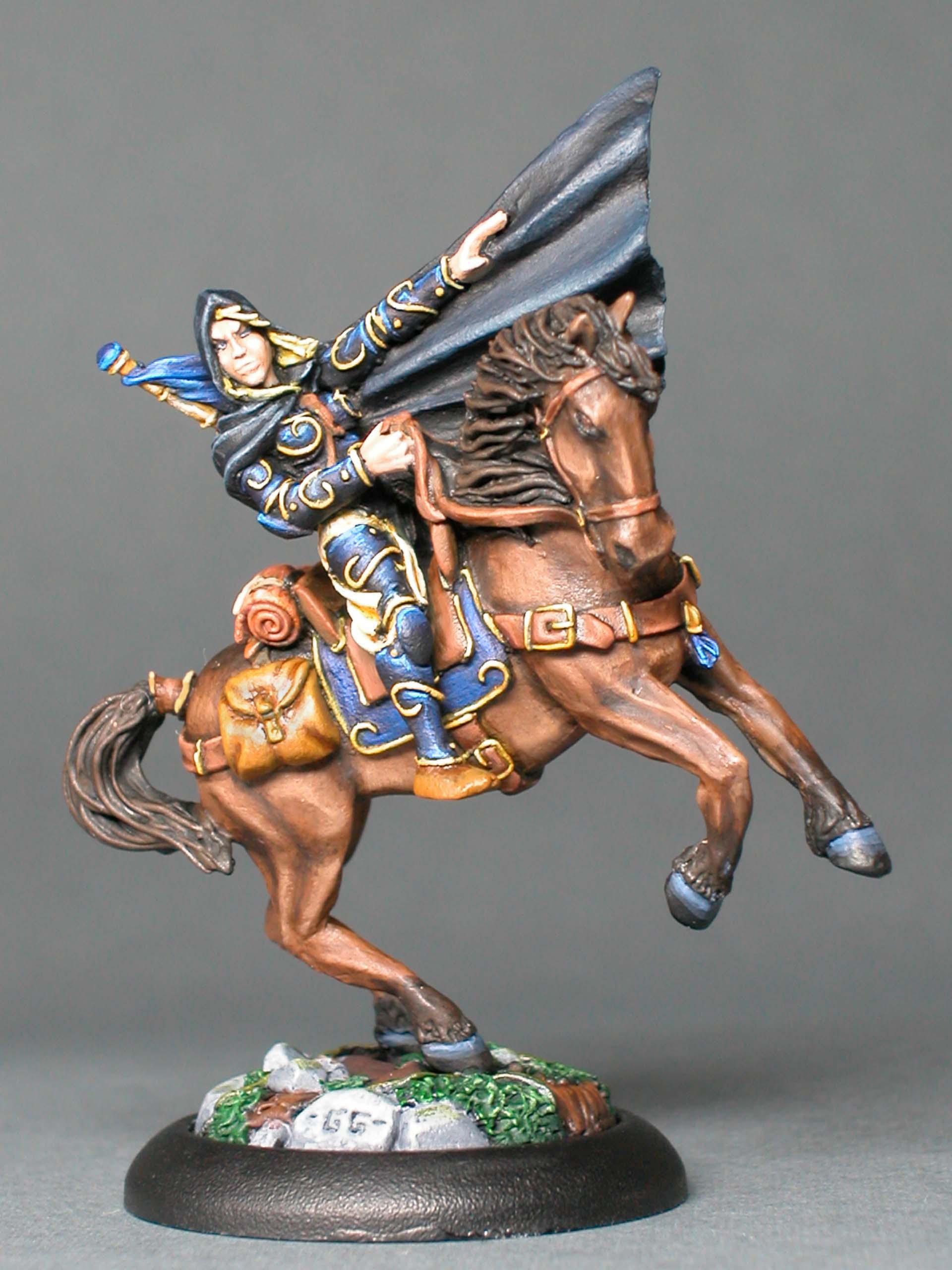 It's been quite a while since I painted a horse to any great effort, So for this competition it was time to do some research on the internet regarding horse breeds and colourations.
In the end the Breed I liked the most and knew I had the pallette of paints to do was an American Morgan. This is not a perfect representation but it's not too shabby.
A new manufacturer to the Fantasy field is Chiltern Miniatures, who are better known for their 25-28mm WWII figures.

I was lucky enough to do a demonstration set of 5 Victorian Vampires. This is one of the "Victims" defending herself. There are several things I'm pleased with on this figure, the Blue Silk effect on the dress and the beads on the rosary.