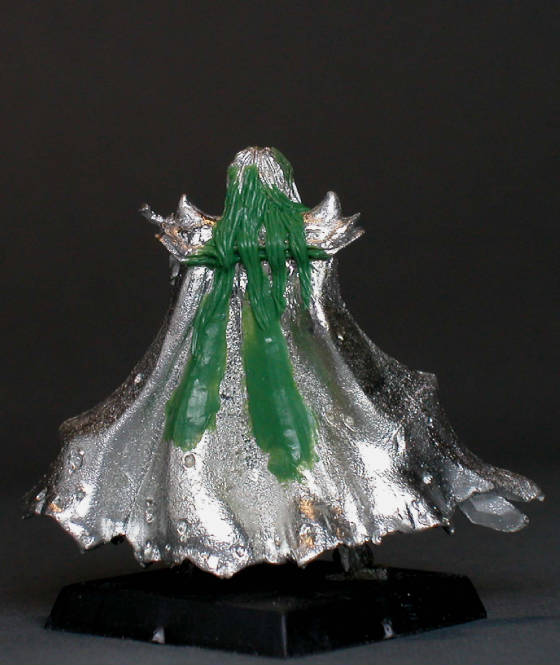 Now on the rear shot you can see that there has been some major surgery!
I removed the backpack, with a pair of clippers due to the size.
This did some serious damage to the cloak and shoulder armour. All the damage to the cloak was then sanded and ground down as best as possible with 400 and 800 Wet & Dry Emery paper wrapped around the tip of a fine file.
Our great and most useful friend Green Stuff, was then mixed up and rolled out flat on a tile, triangular sections were cut from it and carefully added to the damaged areas of the cloak. This was smoothed out and into the existing layers of the cloak using the GW Sculpting tool.
A very thin strip of green stuff was cut and then placed across the rear of the figure and shaped to repair the damage to the armour.
Once again small triangles of greenstuff were cut and placed on the head and over the armour. This was shaped to represent hair flowing down her back.